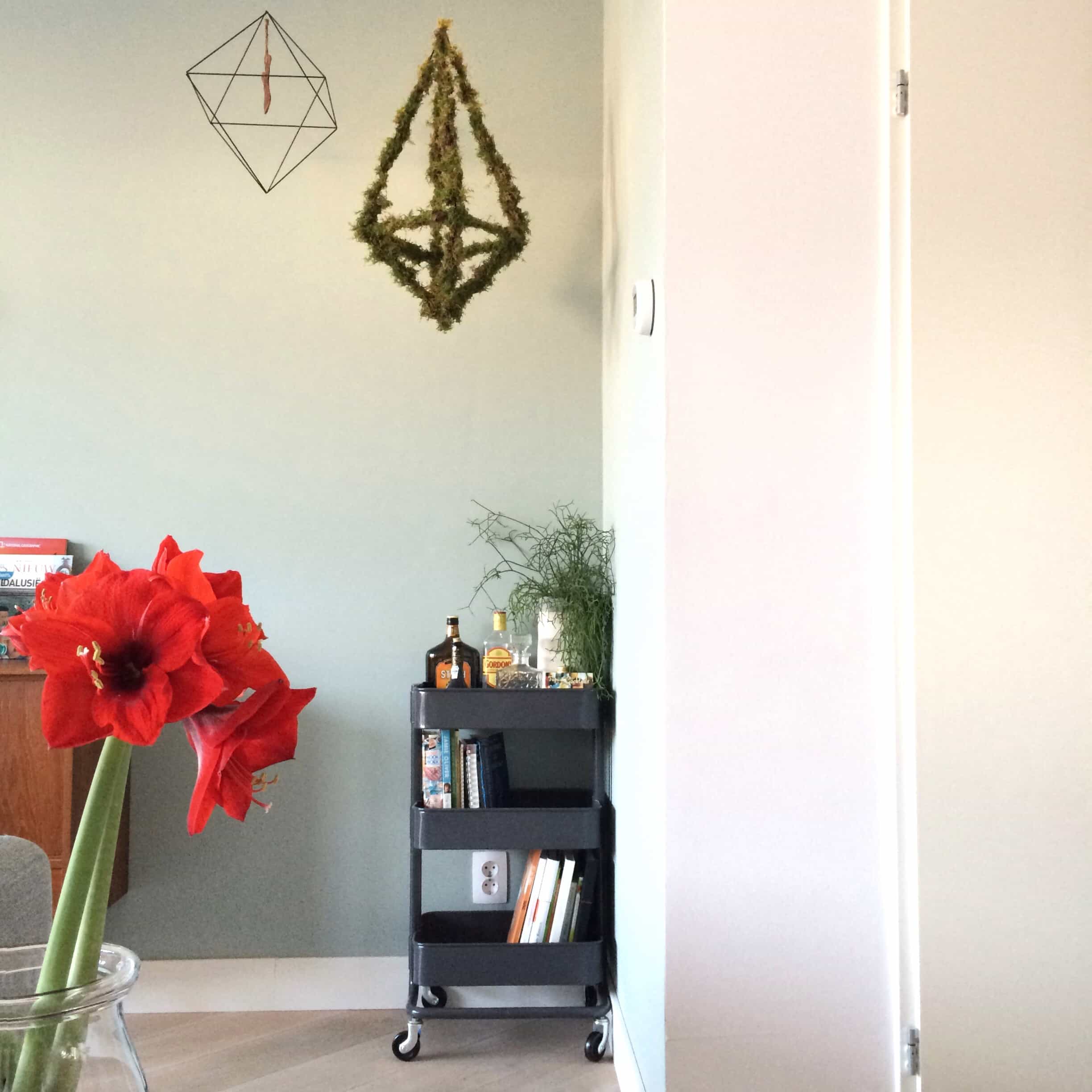 Ho ho ho… Het aftellen is begonnen! Nog 3 weken en het is alweer Kerst. In huis heb ik al wat kleine kerstvoorbereidingen getroffen. Een grote bos heerlijk ruikende eucalyptus takken en kerstrode amaryllisen maken een goede start. De echte boom en het grote ballen, slingers en lampjes gebeuren ga ik dit weekend pas uit de dozen halen.. Of misschien dit jaar wel niet te veel, want ik vind het zo ook wel erg sfeervol en strak!

Kijken jullie mee. Een rondje eerste Kerstsfeer bij mij thuis.


Mijn voorkeur gaat toch wel naar de Scandinavische accessoires. Eenvoudige vormen en mooie, zachte kleuren. Deze kandelaars van Kähler Design zijn daar een mooi voorbeeld van. Een set van 4 boompjes staan als een gezellige familie bij elkaar.
De groene kerstboomkandelaars zijn van keramiek en hebben een mooie zachte kleur groen. Er passen dunne kaarsjes in van 1 cm doorsnede.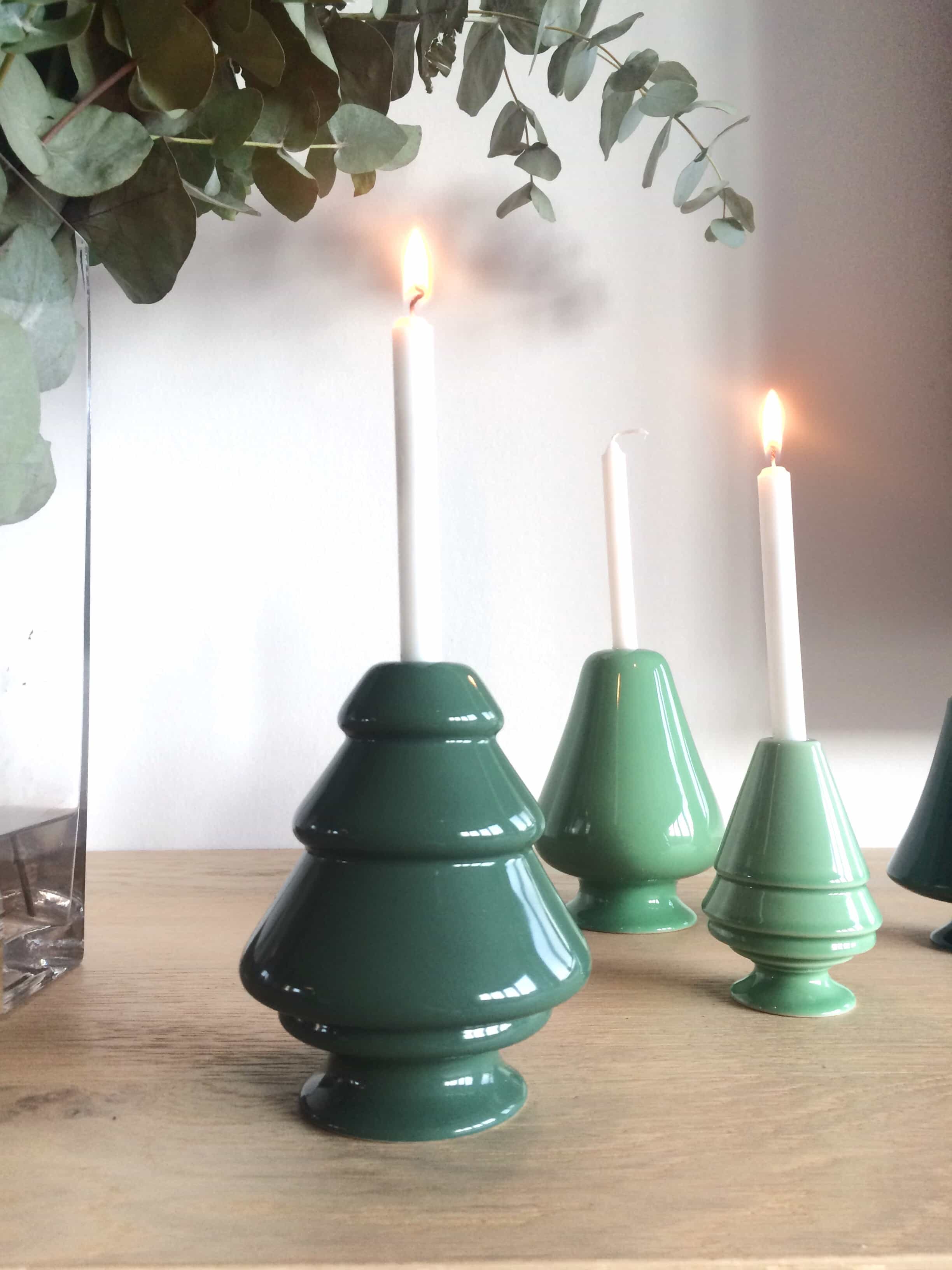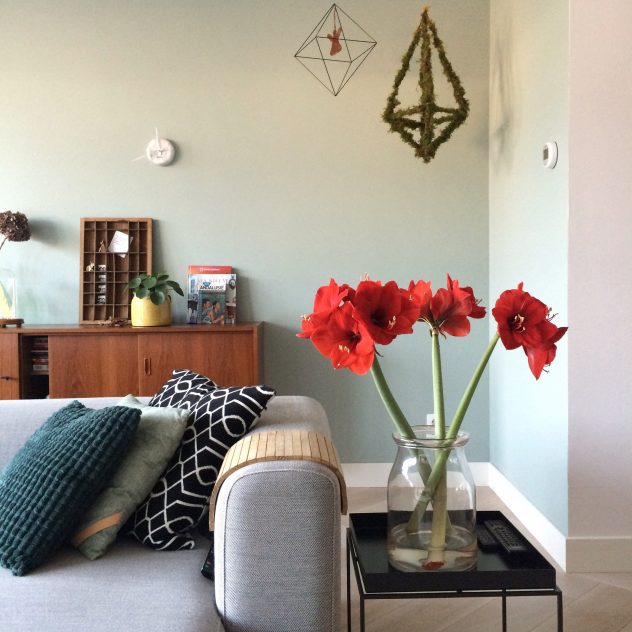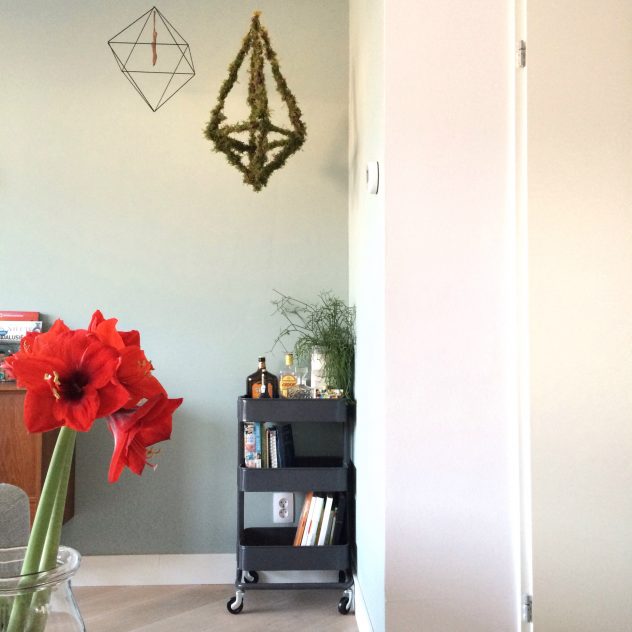 Geïnspireerd door Stekmagazine, welke elk maand met zoveel gave interieurs en creatieve tips komt, ging ik vrolijk aan de slag met mos. Baukje Snieder gebruikte oude lampenkappen, maar de geometrische vormen van de Draadzaken hangers zijn hier ook perfect voor!
Online vond ik de perfecte DIY beschrijving;
Je pakt elke keer een aantal stukjes mos en die wikkel je om de kap heen. Eenmaal de mos te hebben verdeeld pak je daarbij de naald en draad, je houd het stukje mos vast en sla je draad eromheen en trekt het strak zodat het niet los kan gaan. Zo ga je door totdat je de hele frame hebt gedaan.
Kind kan de was doen zou je denken.. fout! trek er maar gerust een uurtje, of 2 (+stofzuigen) voor uit haha dit is wel even een klusje.

Ik ben wel heel blij en trots met het eindresultaat!
Heel benieuwd wat jullie ultieme kerstitems zijn en welke elk jaar weer een mooi plekje krijgen.
http://bleef-interieur.nl/wp-content/uploads/2016/12/img_4557-1.jpg
2448
2448
lydiabroos
http://bleef-interieur.nl/wp-content/uploads/2017/10/11-10logo-632x445.png
lydiabroos
2016-12-07 07:36:10
2016-12-07 18:56:20
23# Rondje kerst